The Journey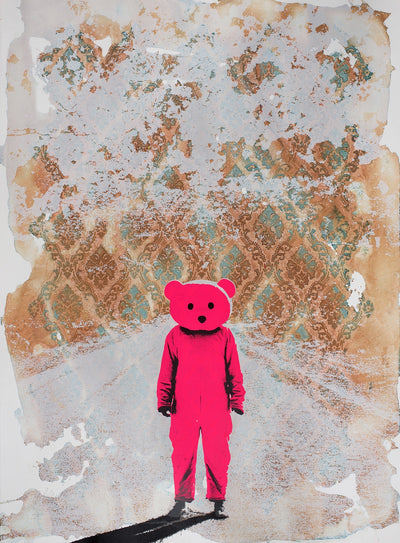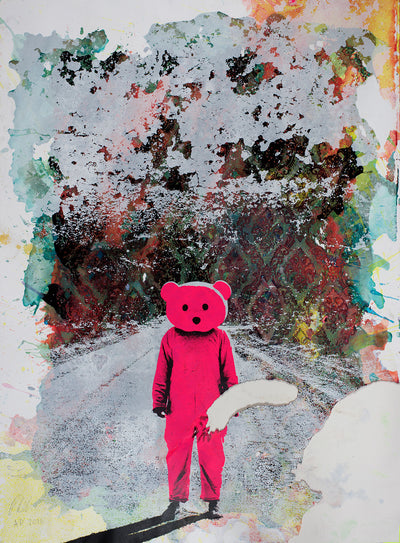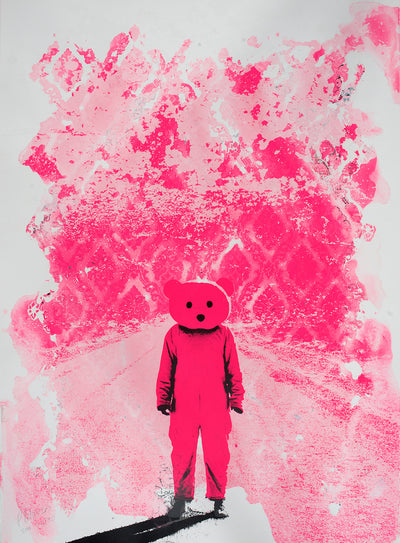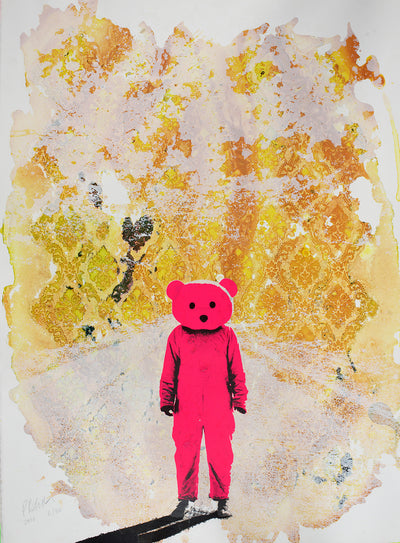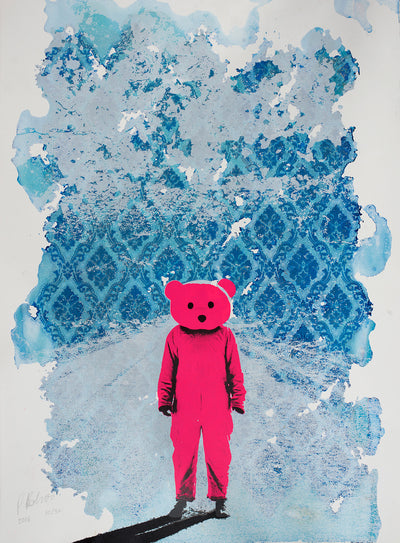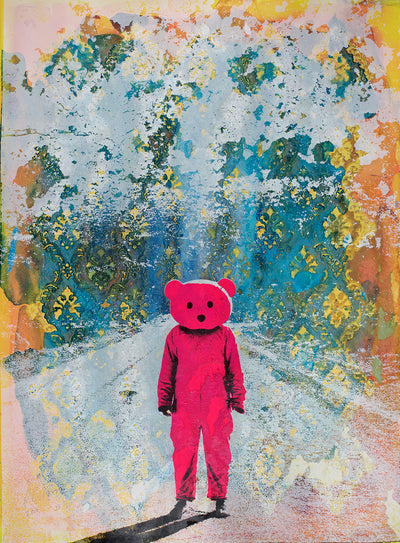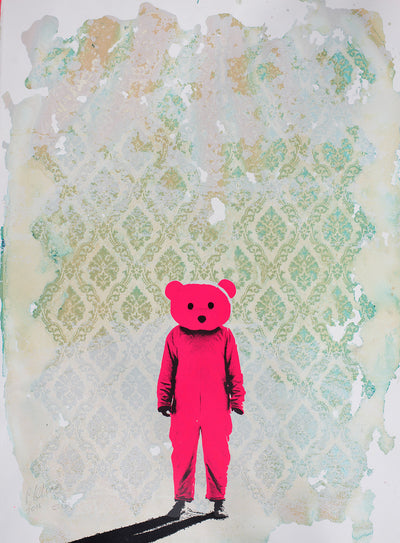 The Journey
Acrylic & Screen Print on Somerset White Satin Paper
Various Coloured Backgrounds
56cm x 76cm
2016
Unique Series of 30 + 3 APs
------------
'The Journey' is a unique series of 30 + 3 Artist Proofs on heavy grade Somerset white satin paper. Each piece is hand painted using different colours and mixed techniques creating a personal feel and character to each work. It is as if each piece represents a different possible path for the subject.
The work is finished with a screen print depicting the pink bear walking along a deserted road, unknowing yet confident in the voyage ahead.
$856.00
Pink Bear
Exploring existential subjects within a contemporary narrative his work stands alone in its composition and provoking content and subject matter. LUAP's most iconic series depicts a Pink Bear come-to-life and is placed in the real world acting as a metaphor for discovery and exploration. The costumed figure – a striking motif in his work – exists between reality and make-believe, youthful innocence and adult corruption, leading a lifestyle that looks simultaneously enviable and questionable.