Good Vibrations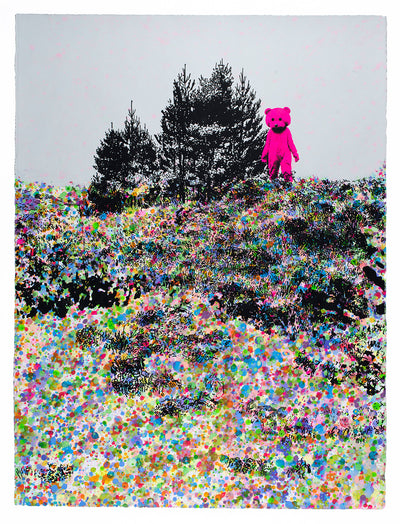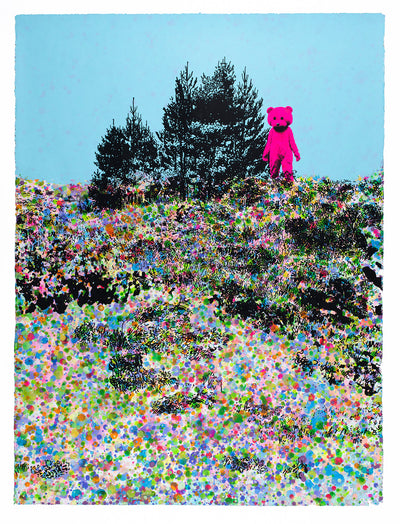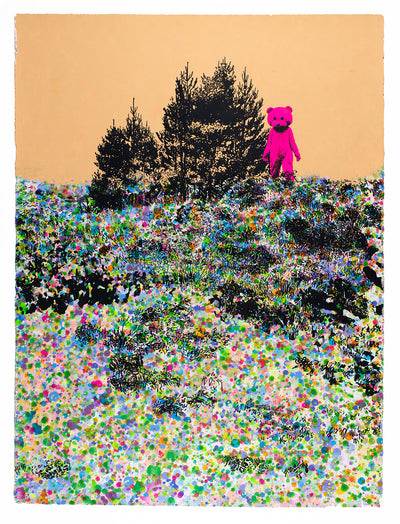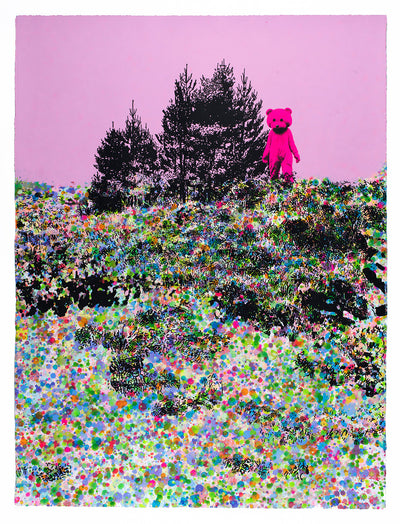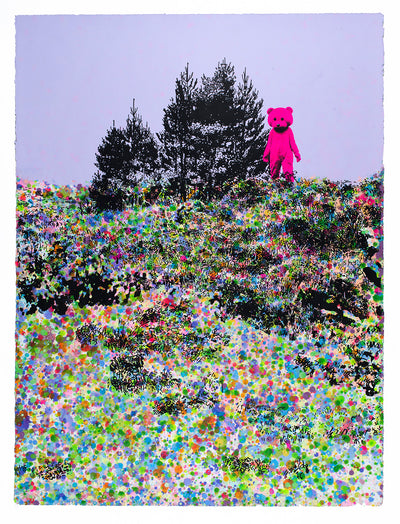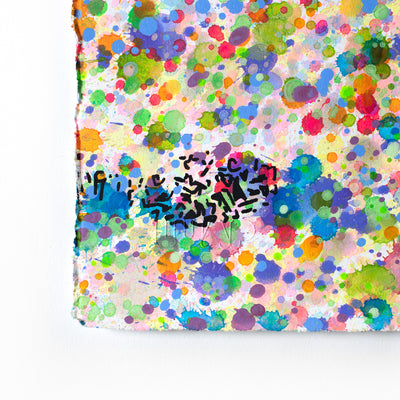 Good Vibrations
30 Grey - Limited Unique Edition
2 Blue AP - Special Unique Edition
2 Orange AP - Special Unique Edition
2 Pink AP - Special Unique Edition
2 Violet AP - Special Unique Edition
Acrylic & Screen Print on Somerset White Satin Paper
Various Coloured Backgrounds
56cm x 76cm
2020
Printed at Jealous Gallery, London
Numbered, dated, stamped and signed by the artist on the reverse.
Embossed 'LUAP' on front.
Signed Certificate of Authenticity
"I wanted to create a unique edition using a process that is as close as possible to how I approach my large canvases in the studio. Over a period of several months I painted 30 layers of background colours using small brushes to carefully control the size and formation of the spattering. Each colour I applied had be completely dry before a new layer could be painted so that they didn't run into each other, keeping the painted marks crisp and the colours bold."
Pink Bear
Exploring existential subjects within a contemporary narrative his work stands alone in its composition and provoking content and subject matter. LUAP's most iconic series depicts a Pink Bear come-to-life and is placed in the real world acting as a metaphor for discovery and exploration. The costumed figure – a striking motif in his work – exists between reality and make-believe, youthful innocence and adult corruption, leading a lifestyle that looks simultaneously enviable and questionable.